Equipment
that I work with under the starry night
My equipment consists of a home-made newtonian telescope and casual telephoto lens.
---
6.75" F/4.1 newtonian astrograph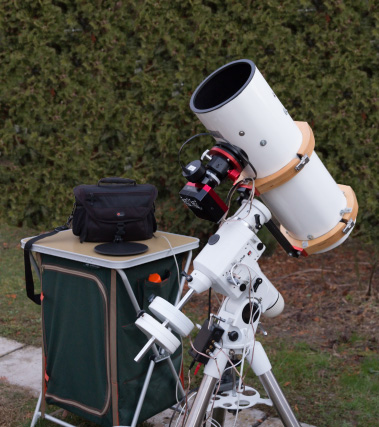 My main imaging telescope is a quite small telescope, based on newtonian design. The tube was made of carbon-fiber material, to get rid of temperature-dependent behavior and it is rock solid. Thanks to these specifications, the work during a long night is pleasant, the number of focusing can be minimalized. The tube-rings made of wood, thus it is lightweight.
The soul of the optics is made by a hungarian mirror maker, István Zsámba. See the result below. The secondary mirror is a product of Orion Optics (82mm). The surface of the mirrors is covered by a special coating called IBAD-97.
The other parts of the telesocpe are made of aluminium. The mirror cells are also home-made, design and made by András Papp, Iván Éder and last but not least Ferenc Rózsa.
The astrograph is still not finished yet, there are some small things to do every year. Next upgrade will be a new dew-cap, which will replace the built-in one.
The astrophotos with 6.75" astrograph can be found here .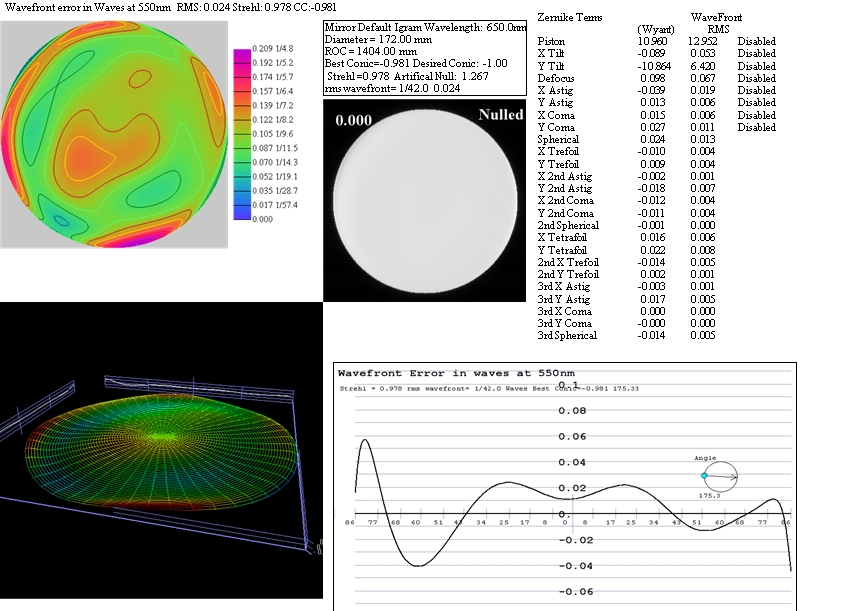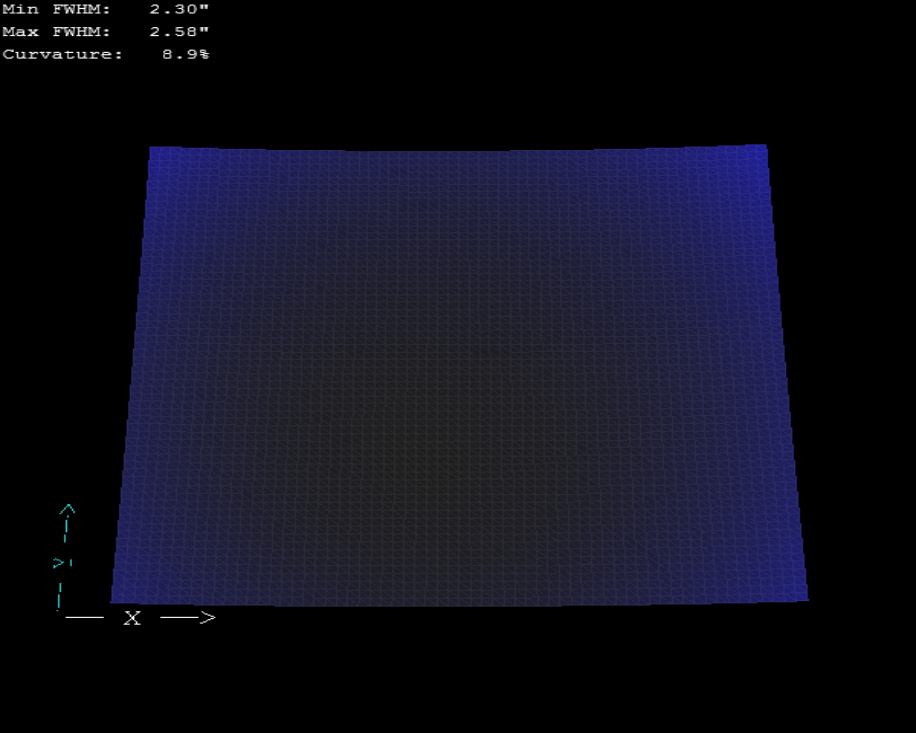 Using a the casual EQ-6 mount is quite good choice for its price. It is decent according to its carrying capacity. Tracking error is minimalised by MGEN Autoguider, the accuracy is about +/- 1 arcsec. It is been upgraded to belt drive in order to have more predictable behavior for pulses coming from the autoguider.
The glasses of the telescope is GPU comacorrector, designed by Pál Gyulai. Previously, I used TeleVue Paracorr 2 too. Both of the correctors can be used with the telescope. Because of the 1.15x factor of Paracorr the telescope looses some effective focal lenght.
---
Atik One and Canon EOS DSLR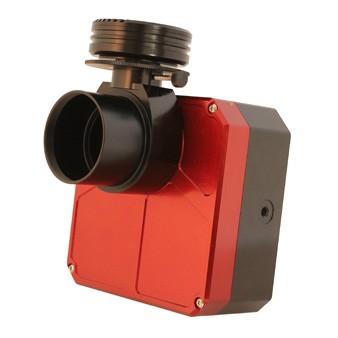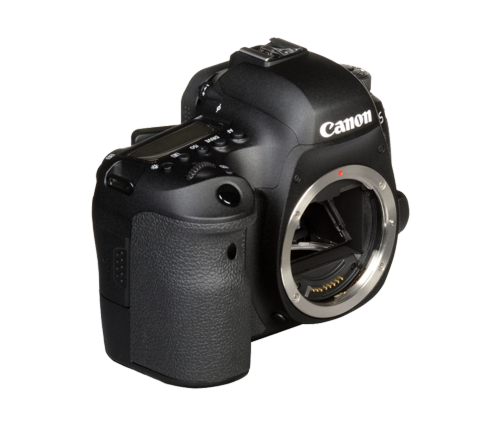 Since the beginning of 2015, I use as a main imaging camera an Atik One 6.0. With the combination of my astrograph 1.33"/px scale factor can be achieved. I can use my system often in the Carpathian Basin. The sharpest images FWHM values are roughly 2.0 arcsec, which can reveal a lot of details.
Images with Atik One 6.0 can be found here .
Before 2015, I used a Canon EOS DSLR to convert the dim light of the universe into digital signal. The factory UV/IR block filter was replaced with a Baader filter, because it can pass 4 times more light at 656nm, which is exactly the wavelenght of singly ionized hydrogen. Lot of the emisson nebulas are transmit in this wavelenght, so it is easier to capture them.
My DSLR astrophotos can be found here .
---
Wide-angle astrophotography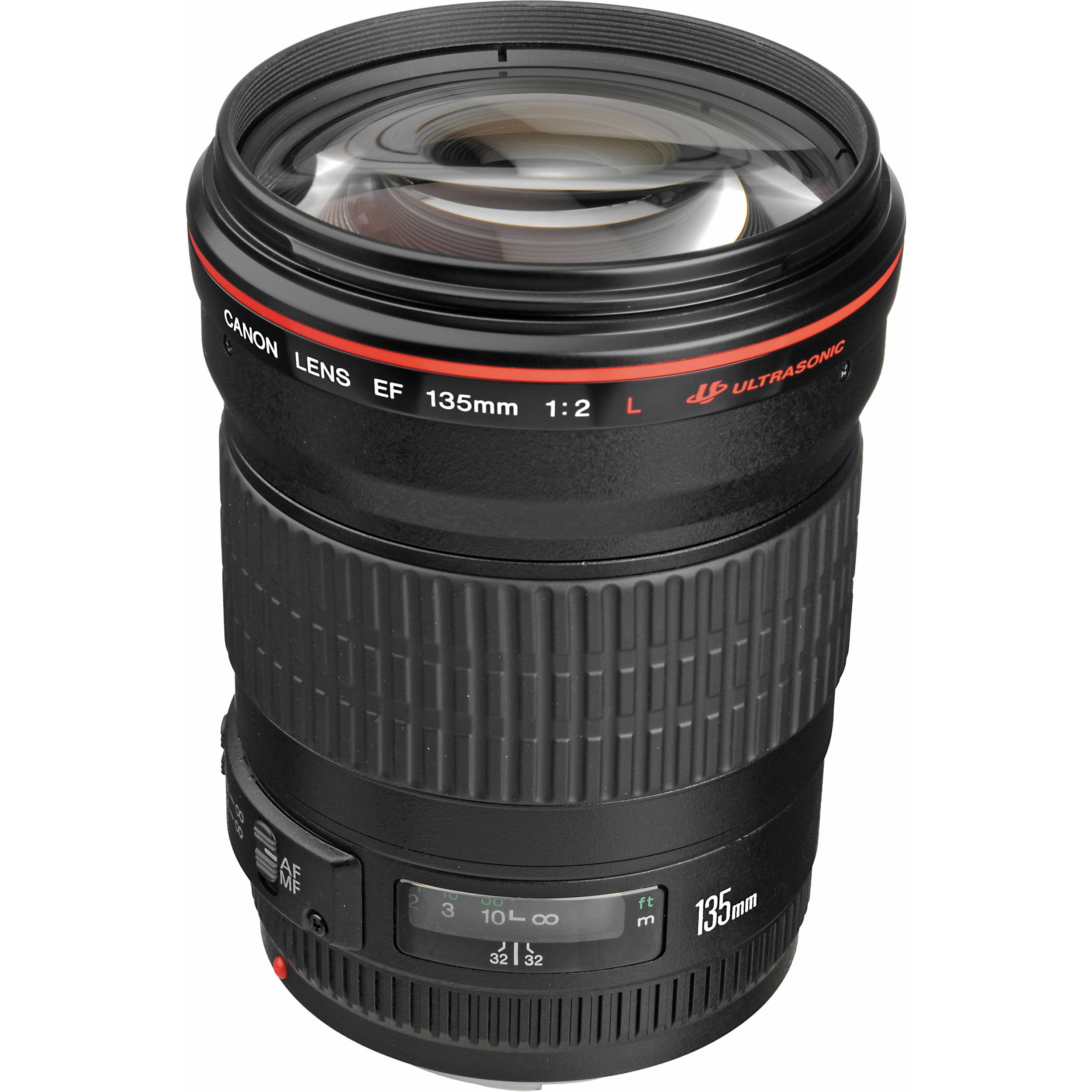 After some years of astrophotography, I wanted to try out telephoto lens too. So I made a test regarding the performance of casual lens at night. The result was a little bit suprising. Even some high-grade telephoto lens were not capable of my purposes. The performance of Canon EF 135mm F/2  is quite pleasant, can be used even at wide open, which is very important.
At the beginning of 2014, I designed a platform for telephoto lenses, to able to use it on EQ6. The focusing is easier and the mounting of the guide scope is also solved. During the design Ferenc Rózsa is helped again.
My wide-angle astrophotos are available here .
---